We aim to ensure the entire production process is a simple, stress-free, enjoyable experience.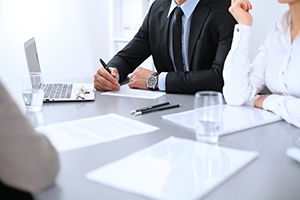 01

PRE-PRODUCTION

The Pre-Production meeting is one of the most important stages of video production and covers several key aspects of the project. It's here that we will obtain an insight into your business, learn exactly what you wish to achieve from your video and discover your intended target audience.

Using a combination of your vision and our ideas, we will be able to go away and produce a detailed storyboard and shot list. This will give you a rough idea of how the finished video will look and provide us with a detailed plan of the shots required on the day of filming. Having this degree of organisation ensures everything runs smoothly and keeps any disruption to an absolute minimum.

If your video will feature a voiceover, this is the stage when the script will be written. We will then use a combination of the approved script, storyboard and shot list to capture all the respective shots.

You will also discover what will be involved during the production process and the timescales required to complete it.

The end result of the pre-production stage will not only be a video you will be proud to show, but also one that works hard to promote your products and services, gain new business and provide the maximum return on your investment.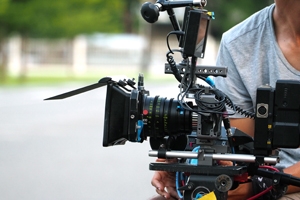 02

FILMING

Working to the pre-prepared script and storyboard our production crew will attend your premises, or any number of required locations, to film with the minimum of disruption to the operation of your business.

We pay meticulous attention to detail to ensure no undesirable elements appear in the shots.

Our high-quality cameras, lighting and audio equipment will ensure your video will present your company to potential clients in the best possible way and look stunning.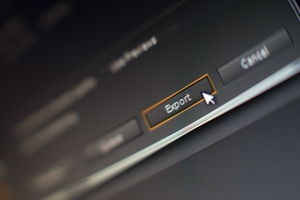 03

POST-PRODUCTION

Post-production is one of the most time consuming and labour intensive stages of the entire production process. This is where the video is edited, titles and graphics are created, royalty-free music is synced to the video and the voiceover is added.

Throughout the entire editing stage, we keep in close contact with you to ensure the project is progressing as planned. All edit versions, from the first draft through to the final approved video, will be uploaded to our online review and approval platform. This makes it an extremely simple and efficient process to add your comments in the exact places where changes may be required. And because this is all done online, you can review your video and add your suggestions whenever it's convenient, either at the office or in the comfort of your own home.

We retain your project files for a minimum of six years, making it a simple and cost-effective process to amend or update any part of your video in the future.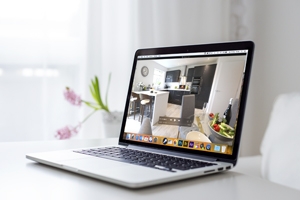 04

DELIVERY

Once the final video has been approved and no further changes are required, we will hand over the files in your preferred format. We supply video for every conceivable platform, from websites and social media to large screens at exhibitions and digital displays. You can be sure your video will play on whatever device you need it to.

The end result of the production process will not only be a video you will be proud to show, but also one that works hard to promote your products and services, attract new business, and ensure the maximum return on your investment.

For a minimal monthly fee we can also provide optional video streaming services direct to your website. This allows potential clients to watch your video in pristine quality without being interrupted by annoying adverts or having your competitor's videos appearing after playback. It also makes adding your video to your website or social media channels an extremely quick and simple process, with just a single line of code to copy and paste. And with embed options available for viewers to show your video on their own websites, it becomes an extremely cost-effective way of marketing your products and services and getting your video seen by wider audiences.